iAction
Spherical Aberration
A perfect lens focuses all incoming rays to a point on the optical axis. A real lens with spherical surfaces suffers from spherical aberration: it focuses rays more tightly if they enter it far from the optical axis than if they enter closer to the axis. It therefore does not produce a perfect focal point. (drawing is exaggerated).
https://en.wikipedia.org/wiki/Spherical_aberration
In order to solve the spherical aberration, aspheric lens is made to offset the spherical aberration by applying various curvature on the lens surface. The curvature will be flatter toward the edge of the lens.
The aspheric lens is not only with clear image and also with flatter and thinner results.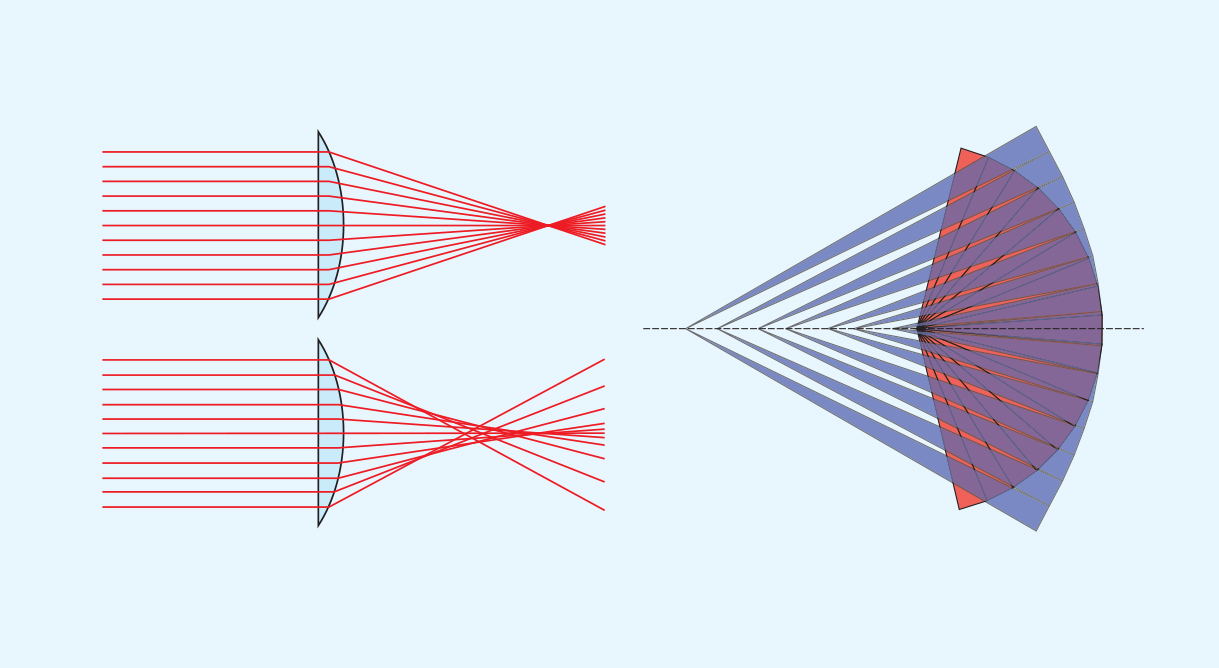 ADVANTAGES
• Minimize the uncomfortable prismatic effect • Mild optical deviation
FITTING TIPS
• Subject to material, lens diameter up to 85mm • Front base curve: +6.00/+7.00/+8.00 • Single Vision and Progressive available • Single vision fitting: At the center of marking • Progressive fitting: 4mm above center of engraving axis • Progressive minimum fitting height: 15mm - 18mm • Variable inset available
iActionTM
NEW iActionTM, the most advanced sport prescription lenses program, the lenses are produced individually to maximize a full field of view and prevent distortion. Ordinary Prescription lenses can be heavy and thick, iActionTM apply an entire new lens technology, thickness is then reduced by up to 40% for a comfortably lighter lens; peripheral vision is optimized, guaranteeing 120 degree of binocular visual field.
• Complete Binocular Vision
• Ensures Fusion of Images
• Better Visual Coordination

*Our analysis indicates the angle of 120 as the ideal. Possibility to customize.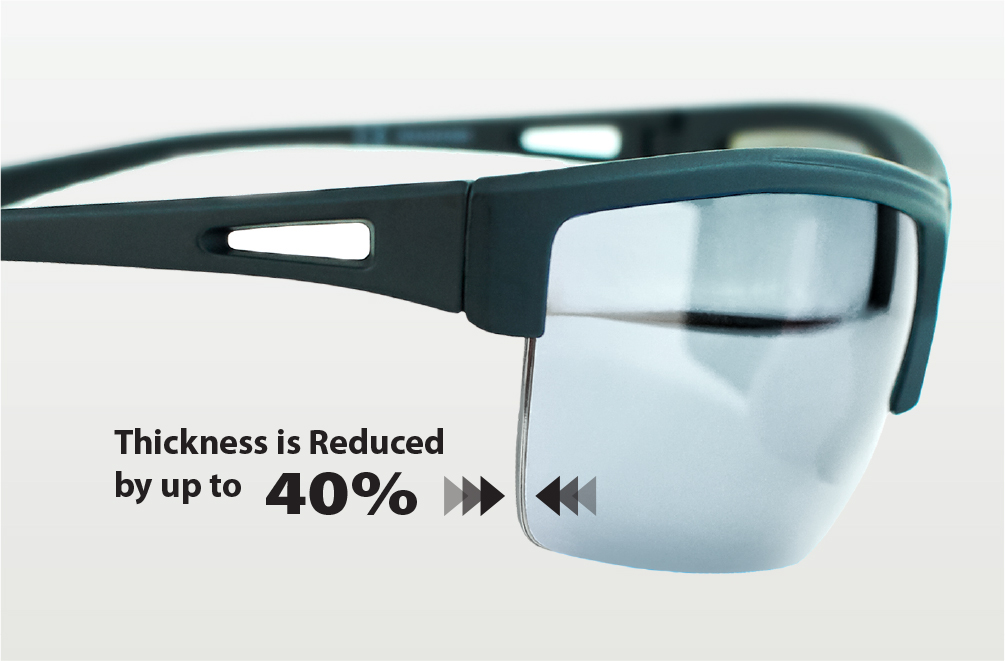 Ordinary Sport Prescription lenses can be heavy and thick. Now thickness is reduced by up to 40% for a much lighter and thinner lens.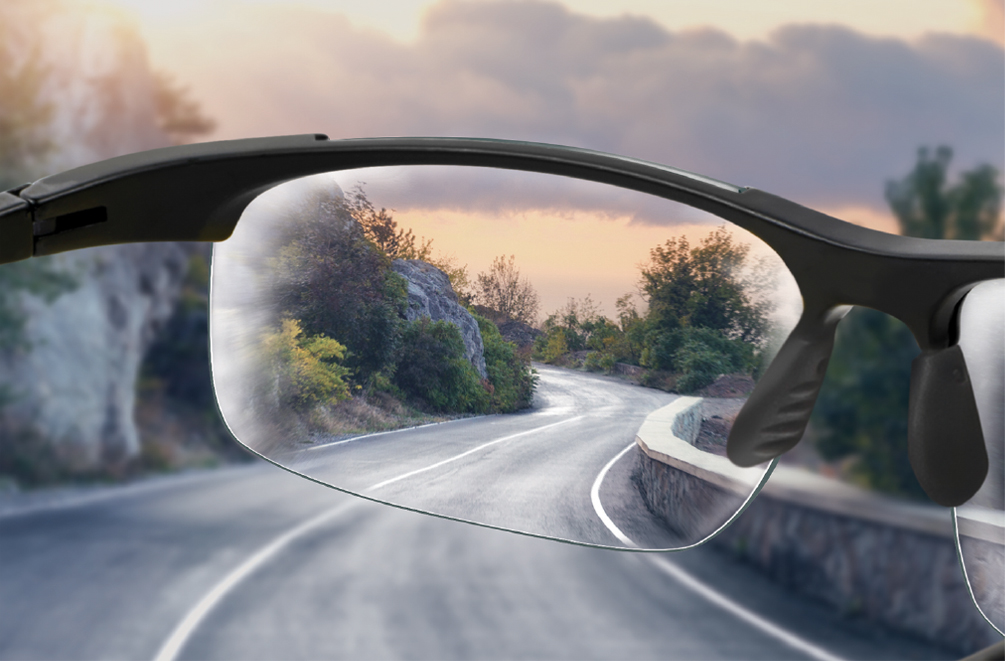 Distortion at the side is truly minimized and the vision performance is fully maximized.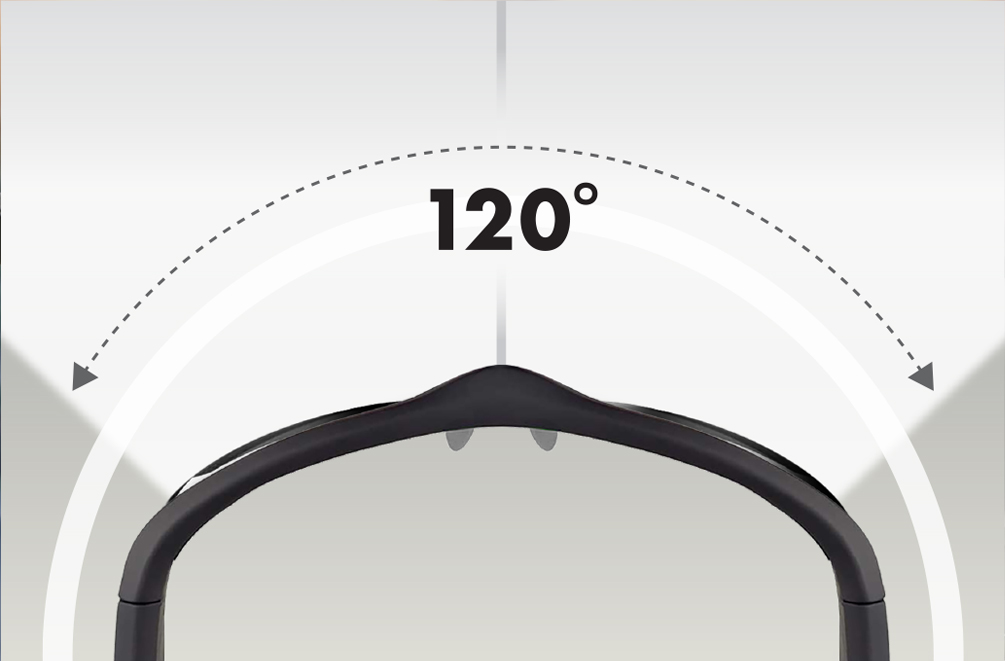 Optimized peripheral vision, guaranteeing minimum 120 field of view.
ADVANTAGES
• Optimized peripheral, the best visual solution • Comfortable • Maximum reduction of thickness • Extend power range • Personalization
FITTING TIPS
• Subject to material, lens diameter up to 85mm • Front base curve: +6.00/+7.00/+8.00 • Single Vision and Progressive available • Single vision fitting: At the center of marking • Progressive fitting: 4mm above center of engraving axis • Progressive minimum fitting height: 16mm - 18mm • Variable inset available