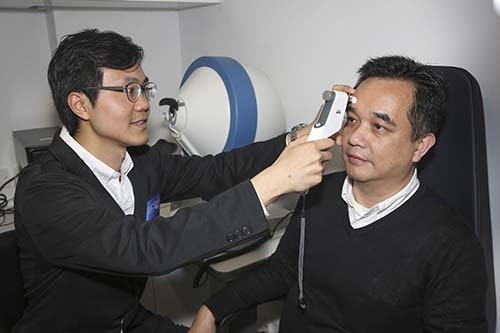 Comprehensive eye examination for adults and kids
Swisscoat Vision Center offers comprehensive eye examinations. Our eye examination is as comprehensive as it gets. It features early detection of common eye diseases including:
Glaucoma
Cataract
Age related macular degeneration
Diabetes Mellitus
Early detection means early management to preserve precious eyesight.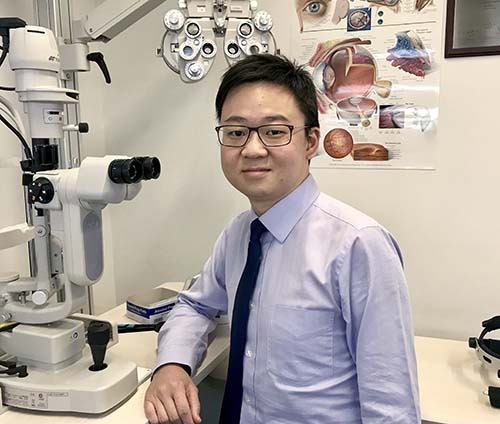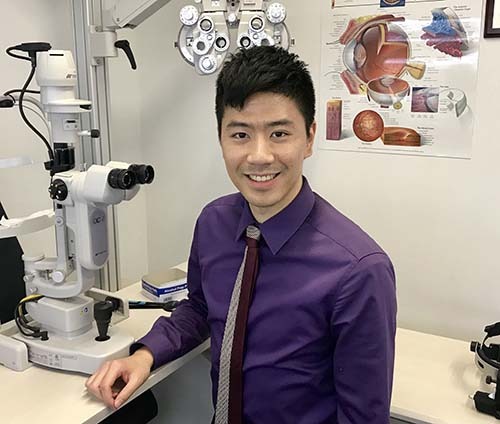 Our comprehensive eye examination is suitable for kids over 2.5 years old to seniors, and features the following assessments.
Vision and Refraction Assessment
Our center offers vision assessment for children, adults and seniors. This assessment includes visual acuity (sight clarity) and refractive error (myopia, hyperopia, astigmatism or presbyopia).
Binocular Vision Assessment
Our optometrists will assess both eyes for symptoms of squinting and cross-eyes. The binocular co-ordination of eyes can be reinforced by visual training management.
Color Vision Assessment
Ishihara and common color vision tests are used to rule out any congenital or acquired color vision deficiency.
Ocular Health Assessment
Ocular health assessment on various eye structures such as cornea, crystalline lens and macula is performed with the use of advanced ophthalmic equipment. Peripheral retinal exam is performed with pupil dilation drops as a routine for adults, seniors, and children over 2.5 years old.
Digital Retinal Scans
High definition retinal photos (including optic nerve head, macula, retinal blood vessels, etc.) are taken for the purposes of diagnosing retinal diseases and monitoring pathological changes.
Vision Center Location
ADDRESS
G/F., Yuen Yick Building, 27-29 Wellington Street, Central, Hong Kong

ENQUIRY/APPOINTMENT
+852 3579 4763

FAX
+852 3579 4765

E-MAIL
visioncenter@swisscoat.com

OFFICE HOUR
Monday to Saturday (10:00-20:00)
Sunday and Public Holiday (11:00-18:00)
Eye Care Clinic Location
ADDRESS
23/F Somptueux Central, 52 Wellington Street, Central, Hong Kong

ENQUIRY/APPOINTMENT
+852 3971 0873

FAX
+852 3971 0875

E-MAIL
visioncenter@swisscoat.com

OFFICE HOUR
Monday to Friday (10:00-19:00)
Saturday (10:00-18:00)
Consultation by appointment on Sunday and Public Holiday