Better Protection for Your Eyes
Armour UV++
Armour Leading Towards a New Protective Standard
Double-sided UV light absorption through the material ( UVA , UVB )
Not only can it block UVA and UVB, it can also block the majority of blue-violet light (400nm~420nm) over 90%
The material filters high energy visible light ( 420nm~450nm )
Benefits of Equipping Armour (Health and Visual Effects)
Health Aspects:
Reduce the risk of cataracts caused by UV light
Prevention of accelerated aging eye skin to avoid the occurrences of dull skin, laxity, wrinkles, pigmentation, etc.
Armour Lens Material
Suitable for:
Women or professional women who concern about eye skin care
People who suffered eye disorders or have just undergone eye surgery
People who often outgoging/exposed to strong light at work but unsuitable to wear light-filtering lenses
People who are long-term sitting in front of the computer / smart phone and other electronic screens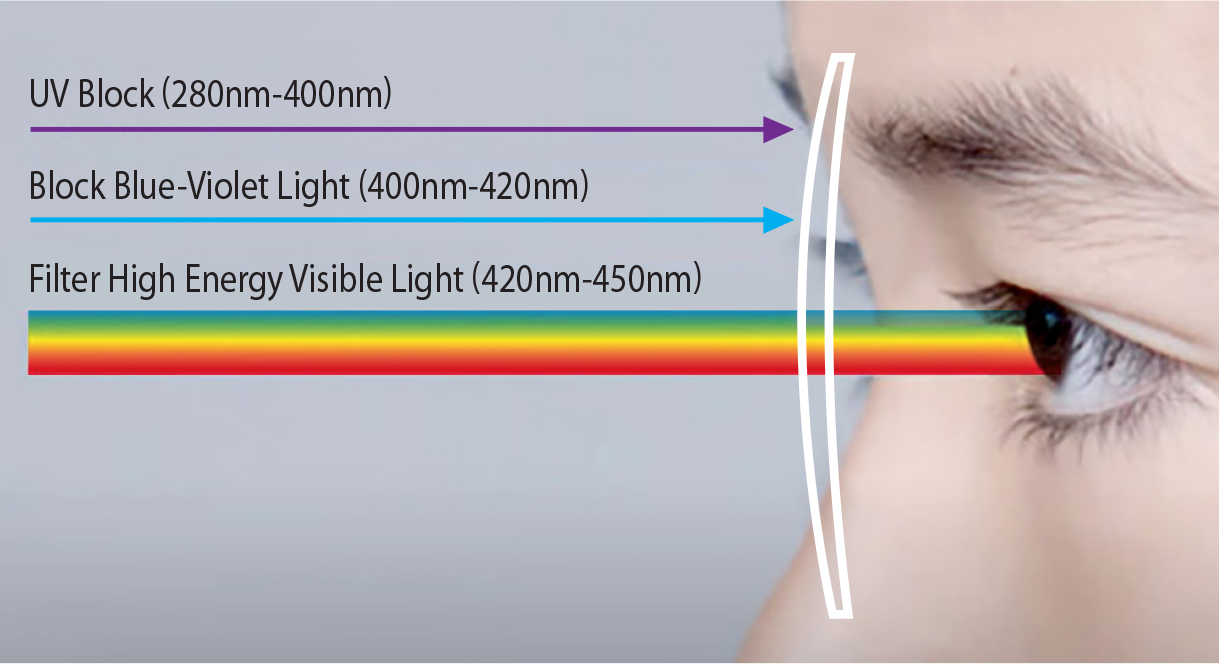 Armour MV 997 and its Corresponding Protective Waveband
Armour StressFree and its Corresponding Protective Waveband
Armour UV++ Technical Specification
Index
1.61
1.67
1.74
Lens Base
Clear
Density
1.48/g/cm3
1.35/g/cm3
1.47/g/cm3
UV Protection
100%
Abbe Value
40
32
32
Tinting
No
Lens Design
Spherical, Aspherical
Armour Sun UV++
Unique coating Photochromic
Fast Coating Photochromic technology
Great uniform Colors
100% protection against UVA and UVB
Reduces HEV Blue Light
Multiple refractive Index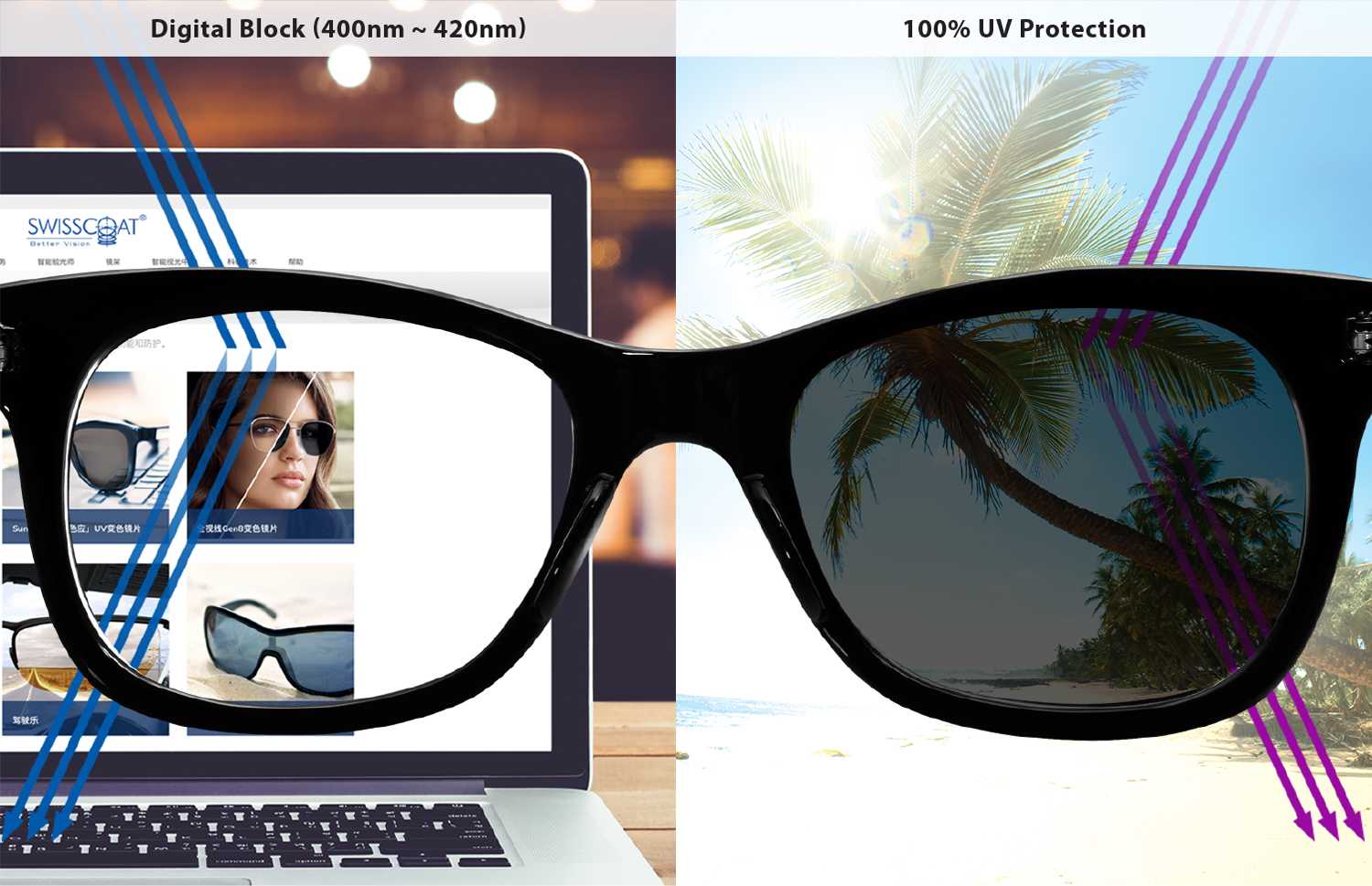 Extra UV protection and against blue light
Armour Sun effectively absorbs high-energy blue light generated from digital electronic devices. Armour Sun lens is highly sensitive. It is colorless transparent indoor and changes according to the UV strength outdoor. The stronger UV color, the darker lens color is. Light transmittance will increase quickly when coming back indoor from outdoor.
Armour Sun UV++ Technical Specification
Index
1.61
1.67
1.74
Lens Base
Photochromic: Brown, Grey
Density
1.48/g/cm3
1.35/g/cm3
1.47/g/cm3
UV Protection
100%
Abbe Value
40
32
32
Tinting
No
Lens Design
Spherical, Aspherical
Availability
Single Vision, Bifocal, Progressive