A range of Color Sun filtered lenses that absorb harmful UVA / B and offer the ideal eye protection for any active lifestyle in the sun. The cool colourful shades of life under the sun. SWISSCOAT offers you a complete range of colour for prescription lenses. Talk to our customer service officer if there is any unique color you want us to produce for any of your Rx prescription lenses.
---
Sun Filter Lens Simulation

SW001

SW004

SW010

SW012

SW015

SW023

SW025

SW026

SW027/50

SW030/50

SW032

SW034

SW035

SW036

SW046

SW051

SW054

SW062

TEN

RAV

GOL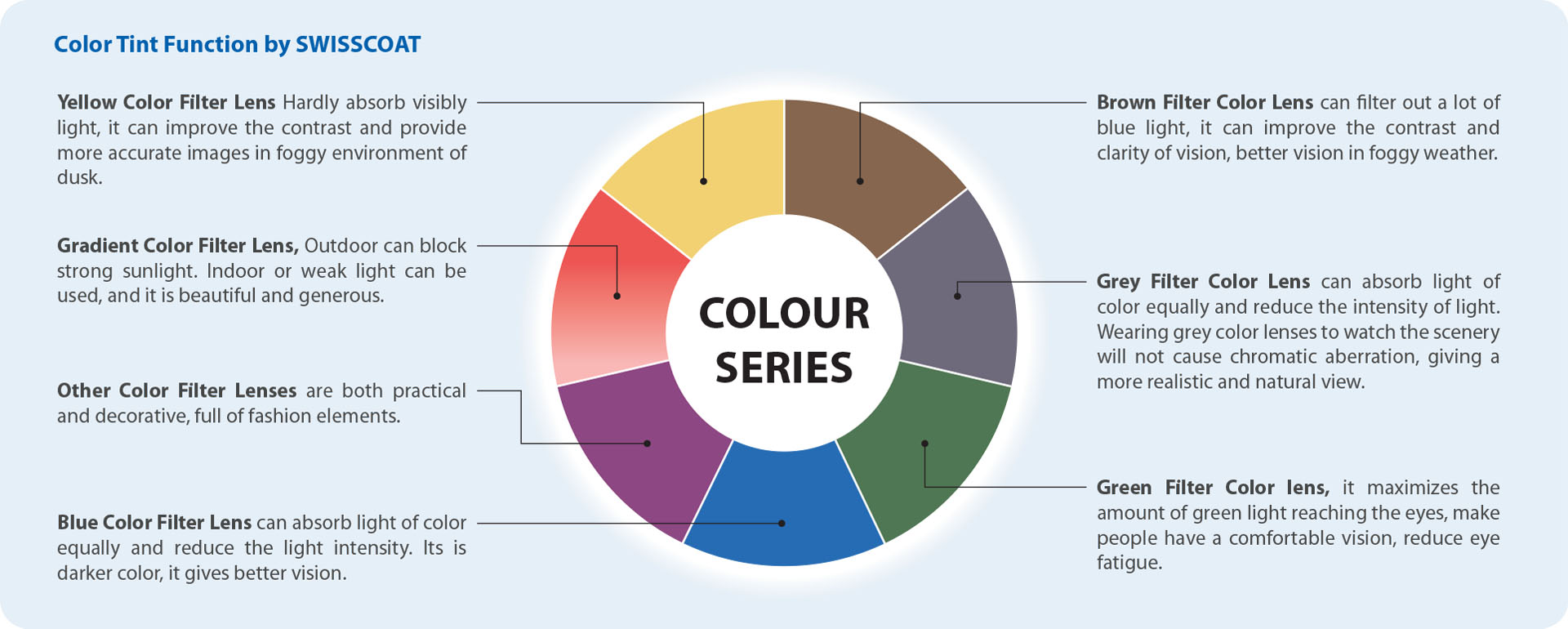 SWISSCOAT lenses provide unprecedented clarity of vision wherever you look.